TargetRx completed round A financing of 150 million yuan, and the fourth-generation innovative targeted drug is about to enter the clinic stage
Shenzhen TargetRx Inc, an innovative drug R&D company, recently announced that TargetRx has successfully completed the round A financing of 150 million yuan. This round of investment was led by Jianxing Fund under CCB International, and joined by Oriental Fortune Capital, Tsing-Yuan Capital, etc., and the original shareholder, Shenzhen Capital Group, continued to invest. The funds raised will be mainly used for TargetRx's clinical research on small molecule compounds for the treatment of both CML and NSCLC, as well as its R&D of other new-generation targeted drugs.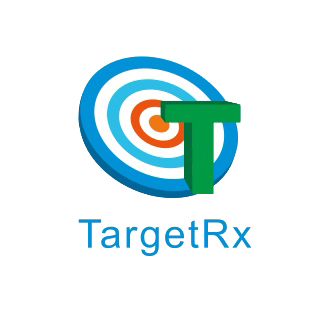 Cure refractory CML and develop China's own "magic drug"
Chronic myelogenous leukemia (CML), caused by the fusion gene Bcr-Abl, accounts for 15% of all leukemias. The number of CML patients has increased rapidly in recent years, and it is estimated that by 2030, there will be 3 million patients worldwide. The first-generation Bcr-Abl inhibitor, called as the "magic drug" in the movie Dying To Survive, has been widely used in clinical practice, but about 30% of patients are resistant to it, and for part of patients with acquired resistance, there is still a lack of effective treatments.
TGRX-678 is the fourth-generation Bcr-Abl inhibitor independently developed by TargetRx who boasts its completely independent intellectual property rights worldwide. TGRX-678 has the potential to become a best-in-class in the world, its clinical trial application in China was officially accepted by CDE on April 11, 2021().
Dr. Yihan Wang, the founder of TargetRx, said: "CCB International has a wide range of investments in the domestic and foreign medical and health fields. It is my honor that this round of investment is led by CCB International, and I am also very happy to receive the strong support from original shareholder Shenzhen Capital Group and well-known agents such as Oriental Fortune Capital and Tsing-Yuan Capital. TargetRx will work together with all of them to advance the high-quality clinical trials of the two declared products, and at the same time continue to make more reserved pipeline products to be mature, so that TargetRx's innovative drugs will benefit patients around the world as soon as possible. "
The person in charge of Jianxing Medical Fund said: "TargetRx focuses on solving the problem of acquired tumor drug resistance and meeting unmet clinical needs. Jianxing Medical Fund is very optimistic about TargetRx's core team. TargetRx's solid R&D strength has been reflected by its rich pipeline reserves established within the several years since its establishment, and by the quality and progress of its core products coming up to those of major international pharmaceutical companies. It is hoped that this close cooperation with TargetRx will help TargetRx accelerate the clinical research and launching of its core products, thus benefiting numerous patients. "
Hao Zhang, Investment Director of Shenzhen Capital Group, said:": "Dr. Yihan Wang has a global vision and rich experience in new drug design and development. Many products mainly under his development in the past have been successfully marketed, several of which are the world first-in-class and quasi-blockbuster products. Under the leadership of Dr. Wang, the TargetRx team has always been low-key, pragmatic and dedicated to tackling key problems since its establishment five years ago. Now is the time for TargetRx's abrupt rise. Shenzhen Capital Group's continued investment this round is a recognition of TargetRx's past achievements, and we expect TargetRx to continue its sound development and finally become a well-known and respected new drug R&D company in Shenzhen and even the world."
CCB International
Beijing Jianxing Medical and Health Industry Equity Investment Fund
Beijing Jianxing Medical and Health Industry Equity Investment Fund is a professional equity investment fund mainly managed by CCB International and partly operated by Beijing New Aerotropolis Fund. This fund was jointly established by the Beijing Municipal Bureau of Economy and Information Technology and the Daxing District Government. The Beijing High-precision Industry Development Fund and the Daxing Development Guidance Fund jointly participated in the funding of this fund. The fund focuses on high-quality projects in the growth stage in the fields of innovative drugs, high-end medical devices, and smart healthcare. Bu relying on the strong biopharmaceutical industry foundation in Beijing including Daxing District, the financial service capabilities of CCB International in the entire industry chain, and the rich fund management experience of the investment team, the fund promotes the application of biomedical S&T achievements, and facilitates the optimization and upgrading of the industrial structure. CCB Medical Fund is a series of equity investment funds established by CCB International in the medical and health industry in China, among them funds under management include CCB Medical Fund Phase I, Jianxing Medical Fund, and CCB Medical Growth Fund, forming all-stage and multi-region industrial layout.
Shenzhen Capital Group
Shenzhen Capital Group Co., Ltd.
Shenzhen Capital Group Co., Ltd. was established in 1999 by the Shenzhen Municipal Government, with social capitals introduced. Shenzhen Capital Group, being committed to being a discoverer and cultivator of innovative values by keeping its mission of discovering potential enterprises and helping them achieving a lot, has developed into a comprehensive investment group with venture capital investment as its core, and put approximately 350 billion yuan of various types of funds under management.
Shenzhen Nanshan Hongtu Intelligent Equity Investment Fund Partnership (Limited Partnership) was jointly initiated and established by Shenzhen Capital Group, Shenzhen Municipal Government Guidance Fund, Nanshan District Government Guidance Fund, etc., with a registered capital of 1.5 billion yuan. It mainly invests in innovative small and medium-sized enterprises. The fund aims to serve high-tech enterprises in Nanshan District and contribute to the transformation of economic growth mode in Nanshan District.
Shenzhen Talent Innovation and Entrepreneurship No. 1 Equity Investment Fund (Limited Partnership) was jointly initiated and established by the Shenzhen Municipal Government Guidance Fund and five district-level guidance funds of Futian, Longhua, Nanshan, Yantian and Dapeng, with a registered capital of 2 billion yuan. In accordance with the principles of commercialized and market-based operation, and by utilizing the guiding and exemplary role of government investment, the fund fully integrates urban capital, projects and service resources to support the innovation and business starting of entrepreneurial small and medium-sized enterprises in Shenzhen.
Oriental Fortune Capital
Small and Medium Enterprise Development Fund (Shenzhen Nanshan Limited Partnership)
Small and Medium Enterprise Development Fund (Shenzhen Nanshan Limited Partnership) was established in 2016. It is a national fund directly funded by the contributor from the central government, with a fund size of 4.5 billion yuan. Shenzhen Fortune Capital SME Development Fund Equity Investment Management Co., Ltd., which is controlled and managed by Oriental Fortune Capital, serves as the fund manager. The fund focuses on TMT, advanced manufacturing, new materials, healthcare, energy conservation and environmental protection and other high-growth strategic emerging industries supported by the country.
Tsing-Yuan Capital
Shenzhen CRI Tsing-Yuan Venture Capital Partnership (Limited Partnership)
Shenzhen CRI Tsing-Yuan Venture Capital Partnership (Limited Partnership) is jointly managed by Tsing-Yuan Capital and Shenzhen CRI. The core team of Tsing-Yuan Capital has deep roots in Tsinghua University. Since 1999, the team has focused on the investment of mid- to early-stage sci-tech projects, so it is one of the professional management teams established in early days in China and good at investing such projects.
CRI Tsing-Yuan Capital focuses on the investment of the high-quality projects with core technologies in advanced manufacturing, biomedical engineering and other hard sci-tech fields. It integrates industry needs, and builds new technology application scenarios. It is committed to bringing the financial return on the fund to industry investors, and creating more development opportunities for investment projects by introducing industrial needs and applying in application scenarios.
TargetRx
Shenzhen TargetRx Inc., established in 2014, is a high-tech pharmaceutical R&D Sino-US joint venture. Since its establishment, it has received investment from well-known Chinese angel investors and venture capitalists. By following the R&D hotspots and the development trends of international new small molecule targeted anti-tumor drugs that are urgently needed in clinical practice, TargetRx designs, screens, optimizes and develops a series of original and next-generation small molecule targeted anti-tumor drugs with independent intellectual property rights to address the acquired cancer drug resistance. Dr. Wand Yihan, the founder of TargetRx, is the core inventor of several international first-in-class drugs including IClusig™(Ponatinib), Alunbrig™ (Brigatinib), Ridaforolimus. Since the establishment of TargetRx 5 years ago, Dr. Wang has assembled a R&D team composed of high-level talents at home and abroad - young, rigorous, efficient, with a sense of sentiment and mission. Finding the best therapeutic regimen for patients is the constant pursuit of TargetRx staff.