TargetRx announces dosing of first subject in phase I clinical trial of TGRX-326, a next-generation ALK inhibitor for non-small cell lung cancer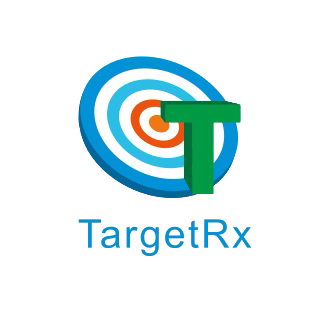 Lung cancer is the malignant tumor with the highest morbidity and mortality in China. According to the statistics released by the National Cancer Center of China, there were about 787,000 new lung cancer cases in China in 2015, with an incidence rate of 57.26 per 100,000; and about 631,000 deaths, with a mortality rate of 45.87 per 100,000. Among lung cancers, about 80-85% are non-small cell lung cancer (NSCLC), and 7.8% of NSCLC patients test positive for ALK gene rearrangement.
TGRX-326 is a potent and highly selective third-generation ALK (anaplastic lymphoma kinase) / ROS1 (c-ros oncogene 1) inhibitor targeting the EML4-ALK fusion gene, which was independently developed by TargetRx, and has completely independent intellectual property rights. It is used to treat non-small cell lung cancer with ALK/ROS1 gene mutations, especially for ALKG1202R mutation that confers resistance to first- and second-generation inhibitors. TGRX-326 is the first domestic third-generation ALK inhibitor entering the clinical stage.。
The main purpose of this phase I clinical trial is to evaluate the safety and tolerability of TGRX-326 in ALK-positive or ROS1-positive advanced non-small cell lung cancer (NSCLC) patients, and determine the maximum tolerated dose (MTD) and recommended phase 2 dose (RP2D).
Dr. Yihan Wang, Founder and CEO of TargetRx, said, "TGRX-326 is the third-generation tyrosine kinase inhibitor for treatment of ALK-positive non-small cell lung cancer (NSCLC) developed by TargetRx based on the design concept of effectively overcoming existing drug resistance. The completion of the dosing of first subject (First-in-Human) represents an important milestone in TargetRx's research and development of new drugs. Next, TargetRx will actively promote the clinical development of TGRX-326 to obtain more clinical safety and effectiveness data, so that patients can use the next-generation domestic anticancer drugs as soon as possible."